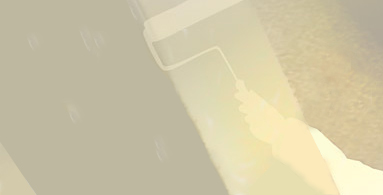 Copyright Accent Painting and Construction

   10245 East Via Linda # 106, Scottsdale, AZ 85258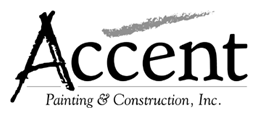 Accent Painting & Construction Inc. has been serving the Arizona Valley for over ten years.  We hold both an Arizona Painting Contractors license and an Arizona General Contractors license. 

There are many advantages for you to choose Accent Painting & Construction Inc. for your repair and painting needs.  Among them is our attention to detail and our fabulous workmanship and customer service.  We are sure that if you have any questions or concerns we will be able to answer them satisfactorily. 

Accent Painting & Construction, Inc. is a painting company that can offer a wide range of construction services.  The type of construction Accent Painting & Construction can perform include:  repair work on dry rot areas, wood siding, fences, fascia boards, gates, interior drywall repair or installation, masonry repairs or new construction, and wrought iron fence repairs and replacement.

We also offer a painting warranty and maintenance plan, Accent Painting's Customer Service Department will make a ONE-year inspection and complete any necessary touch-up.  Any graffiti will be touched up within 72 hours with a 3-trip maximum.

Respectfully,

Nino Miceli

Owner 

Accent Painting & Construction Corporation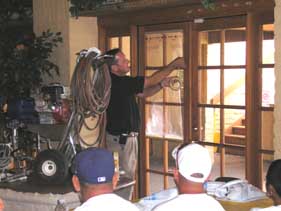 Employees are taught the latest techniques on masking by professional instructors from 3M.

Image at top of page - Our proud company family comprised of masonry, carpentry, and painting employees.